INTRODUCING
The Plant-Based IBS Master Method
Reclaim your time, energy, & freedom from your most unruly IBS symptoms & get back to thriving. The Plant-Based IBS Master Method is a transformative, science-backed framework I designed to help ambitious women like you conquer your most stubborn symptoms, live more freely, & fall back in love with food.
SPOTS ARE LIMITED - APPLY TODAY
Imagine living life on your own terms again.
Let's get real. You're ambitious. You have places to go, people to see, goals to achieve. You're tired of feeling limited, confused, & overwhelmed by the constant bloating, mealtime anxiety, & unpredictable bowel habits that have become your "normal."
After trying what feels like every solution under the sun, it's really starting to feel like your digestive issues are holding you back in every way.
I want you to know: the world needs you to shine bright & it is absolutely possible to get your life back from IBS.
There's just one problem...
Achieving IBS freedom is easier said than done.
After spending countless hours Googling conflicting gut health & IBS advice, you're totally confused about where to turn &

 

who to trust.
You've dropped major moola on every gut health supplement & at-home test under the sun with basically no improvements to your symptoms.
You've tried so many elimination diets that you have

 

no idea what you can or should eat anymore, & you're

 

eating the same 5 foods every day

 

just to be safe. 
You're at a loss for how to communicate with your healthcare providers so they

 

finally take your symptoms seriously (not another dreaded fiber or FODMAP handout, PLEASE).
You know plant foods are good for your gut, but

 

you're so afraid to eat plant-rich foods that you avoid them entirely

 

&

 

feel sluggish, depleted, foggy, & low.
︴
Here's the truth:
You need a better approach.
Listen, this isn't about some magic cure for IBS, and I wouldn't trust anyone who tried to convince you of one. This is about achieving mastery of the skills & knowledge you need to gain clarity, control, & confidence over your symptoms in the long run, so you can reclaim your energy & live your life exactly how you want to.
With trustworthy expert guidance, step-by-step implementation tools, & a validated method, plant-powered IBS freedom is finally yours for the taking.
I'M READY TO APPLY
"I can't express how amazing this program has been. You completely empowered me to unlock the tools & resources to take control of my life & create a positive relationship with food. I didn't even know that was possible for me."

- ELIZABETH
"Is it annoying to use the term game-changer? Because it's the best description. I'm feeling great, no gas or bloating."

- JASMINE
"I could not recommend this program or Ayten more. I haven't had digestive issues since I started with Ayten – literally at all."

- SAMARA
"I feel like my stomach has been given a second chance! It's like I have a brand new stomach. I feel so much more comfortable wearing the clothes I like, now that I don't feel like a human hot air balloon!"

- CAITLIN
"I feel better after this program than I have in a really long while."
- JEANNE
"I'm having multiple formed bowel movements a day, & I can't even tell you how much joy it brings me to feel like a normal person in this regard."

- KATY
THAT'S WHY I DESIGNED
The Plant-Based IBS Master Method 
 My signature three-step framework to help you gain clarity, control, & confidence over your IBS using a plant-forward & science-backed approach. In the Plant-Based IBS Master Method, I distill the best nutrition & lifestyle tools & knowledge from my training at top medical & IBS research institutions to help you beat the bloat, diversify your diet, feel confident in your body, and live your life to the fullest again.
Together, we will:
Demystify specific causes of your unpredictable bloating & bowel habits so

 

you can stop living in fear of your next flare.
Identify underlying food intolerances & lifestyle triggers so you can

 

live in harmony with your body rather than a constant struggle.
Apply a validated method to get you back in control of your symptoms to accelerate your path to relief without feeling lost & frustrated.
Build your personalized IBS SOS toolkit,

 

so you can live more freely with confidence in your ability to handle whatever comes. 
Repair your gut microbiome with nourishing plants, herbs, & spices to

 

rekindle your love of food & spark new culinary confidence.
Diversify your diet to the greatest extent possible without triggering symptoms to overcome food fears with guided support.
Soothe & strengthen your gut-brain-hormone axis

 

for deeper, lasting relief. 
In other words, get ready to start saying yes to life again.
Yes to booking the dinner reservations, taking that trip to Tulum, going on that date, crushing it in the board room, & signing up for that marathon.
It's all possible with the Plant-Based IBS Master Method.
︴ 
Here's how it works
One expert-designed framework. Three options for how to use it.
1. CHECK OUT YOUR OPTIONS
The Plant-Based IBS Master MethodTM is available in 3 levels of support to match your individual needs. Have a look below & note your preference. 
2. APPLY FOR A SPOT
Submit your no-obligation application for the program. Tell me about your biggest IBS struggles, & we'll discuss which program option best suits your needs.
3. BOOK A FREE STRATEGY CALL
If your application advances, you will be contacted to schedule a free 10-minute strategy call with me to discuss options & next steps.
Option 01
The Self-Paced Experience
For the independent
 

do-it-yourselfers

 

who want to fly solo using my proven roadmap.


Implement the insider strategies I use with my most successful private clients to gain clarity, confidence, & control over your symptoms with instant virtual access to my step-by-step method.
Learn the exact steps you need to:
Make sense of your most stubborn IBS symptoms for faster relief
Design a minimally-restrictive diet that makes you feel amazing
Identify & resolve your exact food & non-food triggers
Rebalance your gut microbiome with vibrant, delicious plants
Gain newfound kitchen confidence & enjoy food again
+ PLUS:
Monthly course Q/A with Ayten to get your questions answered
Special pricing to upgrade to group or private coaching ($500 credit)
Surprise bonuses & exclusive discounts during your enrollment
GET INSTANT ACCESS NOW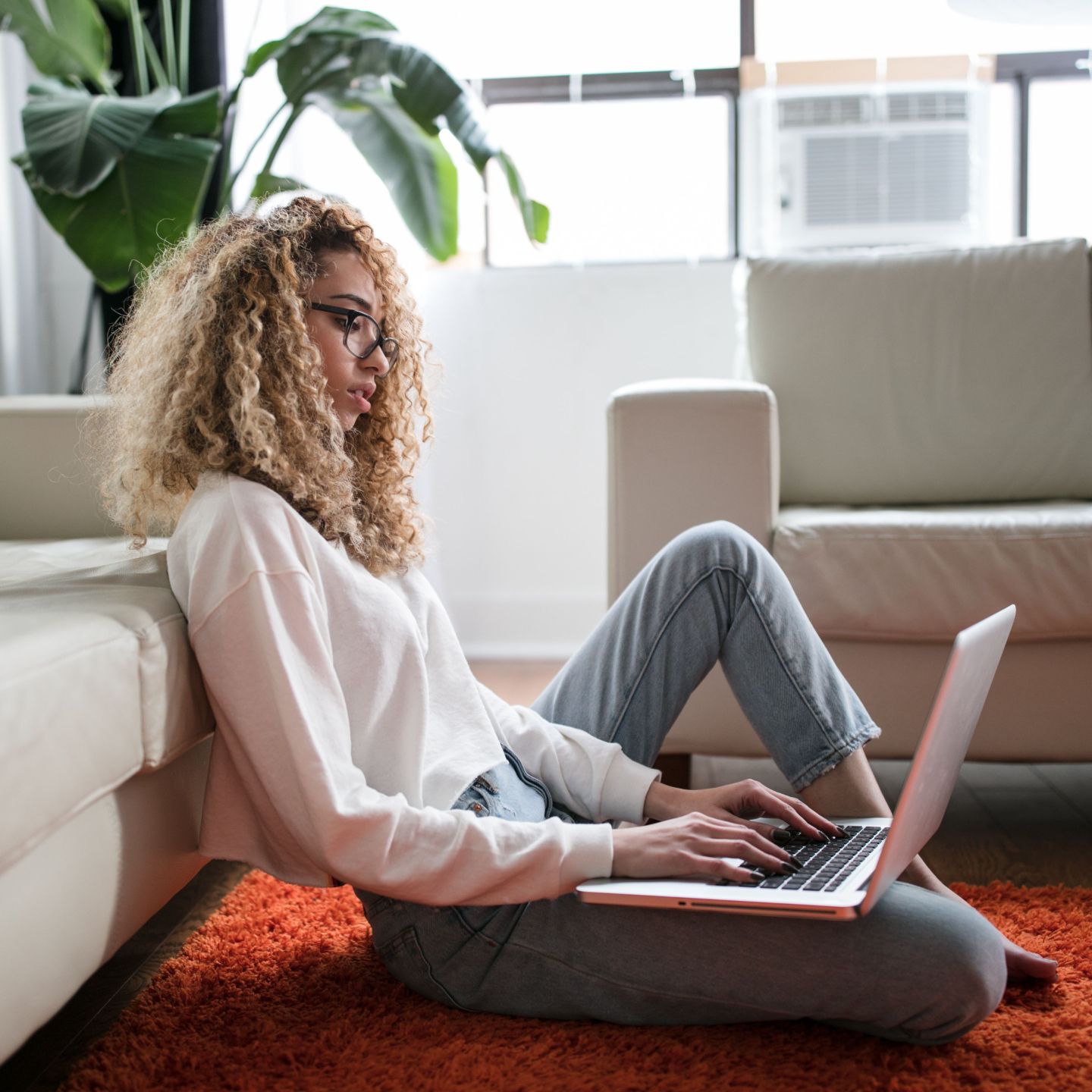 HOW DO I KNOW IF THE SELF-PACED OPTION IS FOR ME?
Option 02
The IBS Mastery Collective
 - LAUNCHING IN JANUARY 2024  -
For those who want to
 

break free from isolation with group & private support.


Accelerate your path to IBS mastery under my specialized guidance, alongside an intimate group of women on the same journey as you are, in this one-of-a-kind, high-touch blend of private & group coaching.
IMPLEMENT MY VALIDATED METHOD WITH THE BENEFIT OF:
Initial strategy call with me to customize your path to IBS freedom
Peer support in small group coaching to feel held in community
Private coaching deep dives with me to accelerate symptom relief
Digital Food-Symptom Journal access to demystify & control triggers
+ PLUS:
Instant access to the Plant-Based IBS Master Method course portal
Weekly Office Hours to

 

get your questions answered

 

between calls
Complimentary access to try Nerva Gut-Directed Hypnotherapy 
JUMP ON THE WAITLIST
HOW DO I KNOW IF THE SMALL GROUP OPTION IS FOR ME?
Option 03
The VIP Private Intensive
For those who've tried it all before &
 

want all the above with a cherry on top.


Get high-touch, highly personalized, & timely support to conquer your complex IBS, uplevel your digestive health, & reclaim your energy in this exclusive 16-week private intensive under Ayten's trusted guidance. 

 
Conquer your IBS with the Crème de la crème:
In-depth initial assessment to understand the roots of your IBS
Monthly private coaching deep dives to accelerate your relief
Digital Food-Symptom Journal reviews for prompt adjustments
Medically-tailored supplement & nutrition protocols just for you
Lab work reviews to assess nutrient deficiencies & testing needs
Personalized recipe book to rekindle the joy of food & flavor
Health portal messenger access with same-day response times
+ PLUS:
Instant access to the Plant-Based IBS Master Method course portal
Weekly Office Hours to

 

get your questions answered

 

between calls
Complimentary access to try Nerva Gut-Directed Hypnotherapy 
APPLY FOR A SPOT NOW
How do I know if the VIP Private Intensive is for me?
"Within the first several days of Ayten's program, my gas & bloating symptoms essentially disappeared...It was invaluable to both see results & know that my gut health is fully within my control."


CAROLINE
"Throughout the process of adding in new foods, Ayten was understanding of how much anxiety new foods caused me while still being able to help get me out of my comfort zone & guiding me to set realistic goals that worked for me."
BRITTANY
"I have more body awareness & knowledge of how to nourish my body than I ever thought I could have. You've shown me food can taste good & I don't have to eat repetitive things to feel good."


CARLY
"Ayten is so thoughtful & caring, I trust her completely. She made every part of my protocol feel customized to me & she was very conscious of my history of disordered eating & how my ADHD can make it difficult to eat on schedule. 
KAYLA
"I had an excellent experience working with Ayten. She suggested realistic routines, journaling techniques, culinary adjustments, & vitamins  that have worked like magic for me, without me having to give up any of my cultural foods or values."
SARVESH
How does this sound?
Your life after this program...
Crystal clear knowledge

 

on your unique body's digestive needs, why symptoms happen, & how to soothe them, using mostly plants.
Saying yes to the social gatherings & outings you would've otherwise been scared to do because of your gut issues.
Fearlessly pursuing your life's true ambitions without the perpetual mental & physical load of your gut symptoms holding you back.
Newfound confidence

 

to book that dinner reservation, travel, cook, try new foods, & eat more plants without panicking about where the nearest bathroom is.
Radiant natural energy & mental clarity

 

to show up as your best self & experience life how you want to without the constant drag of gut issues.
Emotionally liberated

 

by finally fostering a positive, healing relationship with your mind, body & diet, minus the food fears.
Trusting in yourself & your body to manage natural digestive ups & downs with an efficient, effective, & personalized approach.
Armed with 250+

 

combined video lessons, implementation tools, resources, & recipes to use as reference to help results last a lifetime.
Meet your dietitian
Hi, I'm Ayten
I'm a gastroenterology-focused Registered Dietitian Nutritionist (RDN) & I want to help you rediscover body confidence, food freedom, & radiant energy to live life on your own terms without your IBS getting in the way. I completed my dietetic internship & GI concentration at Harvard Teaching Hospital, Mass-General Brigham, where humbly I received the Louise Hatch Award for outstanding standards of practice & professional promise. I have since honed my specialty through the Monash University FODMAP Certification for Registered Dietitians, the Harvard Medical School course on GI Motility & Brain-Gut Disorders, & culinary lessons through America's Test Kitchen, among others.
More importantly, I've had the joy & pleasure of helping hundreds of people suffering from GI conditions break free from their symptoms & rekindle their love of food. Like many of you, I too struggled with IBS symptoms that interfered with my ability to live, eat, & pursue my ambitions freely. In fact, it took me over a decade of confusion & frustration before I finally took matters into my own hands & became an IBS specialist dietitian to find relief. There's no reason anyone should have to wait so long for effective support.
That's why today I offer the exact type of service & support I'd always wished I had, using plant-rich nutrition, integrated care, & science-backed solutions in the Plant-Based IBS Master Method.
I found relief - now let's find yours.
︴
Imagine where you could be a few months from now.
01 / struggling solo & symptomatic
Self-exploration and DIY-ing your care is a natural part of the process, and I respect exactly where you're at. If you've been seeking relief alone or with minimal success, I encourage you to take one small step today towards a symptom-free and energized life. I'll be here when you're ready to be guided to the next stage.
02 / mastering your IBS & thriving
Join the Plant-Based IBS Master Method. Not to learn another diet, but to learn the exact steps you need to take to live a new lifestyle that is free from the restriction & stress that your bloating, food intolerance, low energy, & unpredictable bowel habits have brought to your life. You are one step away from radiant IBS freedom.
Frequently Asked Questions
How do I know which level of support I need?
Do I have to be vegan or vegetarian to enroll?
Is this program exclusively for women?
What if I decide I need more private support?
I'm not tech savvy! How will I access the program portal after signing up?
What if I sign up, and I'm not seeing results?
Will I need tons of functional lab testing?
How much time do I need to dedicate to the program each week?
I'm nervous about investing, because I've tried so many things before with limited success.
I'm interested, but I have some more questions!
GRAB YOUR FREE DOWNLOAD
Kick-Start Symptom Relief with the IBS Microbiome Reset
Did you know the gut microbiome can respond favorably to diet changes in as little as three days? Grab my free gift for a gentle FODMAP meal plan, grocery list, & recipes to reboot the IBS microbiome.
YES, PLEASE!